PROJECT
Demeter logo design
​
DATE
SUMMER 2018
​
COLLATERAL
logo
logotype
Demeter is a automated watering system concept created by a group of computer science graduate students. I was tasked with developing a logo as the "face" of the project. The constraints required a vector portrait/profile of a woman, but given the nature of the concept (technical horticulture), we diverged from the initial ornate, hand-drawn style they came to me with and implemented wheat imagery.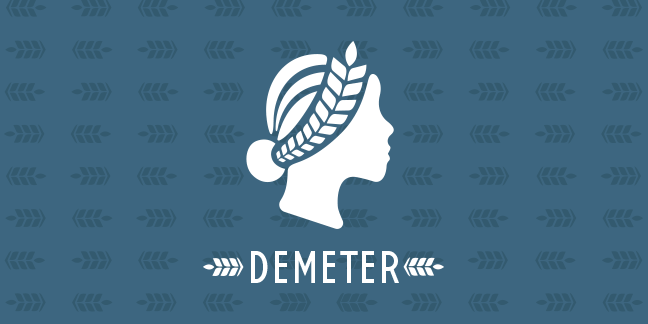 PROJECT
Human Resources Management Organization logo
​
DATE
SPRING 2019
​
COLLATERAL
logo
animated mark
I was approached by a friend from Marquette who needed an immediate project done that involved an event poster for a poorly-branded, student-run organization. I told her I'd do it under one condition: That I could make a new logo for the organization.
​
Above you can see their previous logo. I accessed Marquette's branding website to find the proper fonts and execution of their branding style in order to create the new mark.
PROJECT
Graceful Zen logo
​
DATE
SPRING 2019
​
COLLATERAL
logo
mandala illustration
Grace approached me early in February 2019 in search of a logo for her new massage therapy business. Using her desired imagery involving a mandala, I looked into making a custom mandala on Adobe Illustrator.
Since her business is just blossoming, I wanted to develop a cohesive brand that she could depend on for all of her future needs, and so I applied a color palette that reflected her needs along with imagery examples on how to apply the logo.